Featuring: Drs. Joy Howell, Vanessa Rouzier and Monika Safford
Moderator: Dr. Said Ibrahim
Thursday, July 30
5:00 - 6:00 p.m. (ET)
While COVID-19 has infected more than 4 million people in the United States of all racial and ethnic backgrounds, the disease has disproportionately harmed Black and Latino people, shining a spotlight on longstanding health inequities and racial disparities among these populations. Leading Weill Cornell Medicine experts discuss these critical challenges and explore opportunities for healing and meaningful change.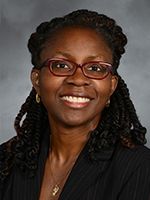 Joy Howell, MD
Assistant Dean of Diversity and Student Life
Associate Professor of Clinical Pediatrics

Dr. Howell specializes in pediatric critical care. Her present research centers around simulation education and its application to pediatric post graduate education. In her role as assistant dean for diversity and student life, she is committed to identifying and alleviating racial disparities in healthcare.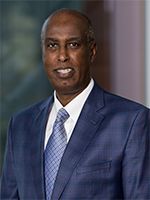 Said Ibrahim, MD, MPH
Senior Associate Dean for Diversity and Inclusion
Chief, Division of Healthcare Delivery Science and Innovation
Dr. Ibrahim is a physician-scientist who investigates why health outcomes vary among demographic groups. As senior associate dean for diversity and inclusion, Dr. Ibrahim leads efforts to unify diversity initiatives and foster a stronger culture of equity and belonging throughout Weill Cornell Medicine.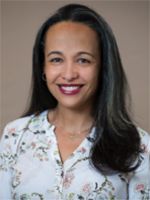 Vanessa Rouzier, MD
Assistant Professor of Pediatrics in Medicine
Chief of Pediatrics, GHESKIO, Haiti
Dr. Rouzier, a native of Haiti, focuses on improving health outcomes among women, children and adolescents living with HIV in Haiti and other resource-limited settings.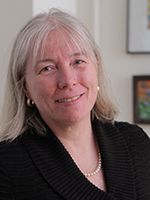 Monika Safford, MD '86
Director, Cornell Center for Health Equity
Chief, Division of General Internal Medicine
Dr. Safford (MD '86) is a clinician-investigator known for her patient-centered research on diabetes, cardiovascular disease, and their disproportionate impact on people of color. She has recently published research that suggests obesity as a risk factor for COVID-19.
---
To learn more about Weill Cornell's work in this area and the activities of our faculty, please visit these links:
Dr. Augustine M.K. Choi, the Stephen and Suzanne Weiss Dean of Weill Cornell Medicine, recently wrote about the need for more Black doctors in USA Today.

Read more about the efforts of Drs. Howell and Safford to cure the "

Pandemic Within the Pandemic

."

Dr. Rouzier

and other Weill Cornell faculty are on the front lines against COVID-19 and other infectious diseases in the developing world.
If you are interested in learning more about us or wish to support the important work that was presented by our faculty, please contact us at development@med.cornell.edu.