Weill Cornell Medicine is committed to excellence in patient care, scientific discovery and the education of future physicians in New York City and around the world. Since 1898, our doctors and scientists have been engaged in world-class clinical care and cutting-edge research that connect patients to the latest treatment innovations and prevention strategies. Weill Cornell Medicine's powerful network of collaborators extends to its parent university Cornell University; to Qatar, where Weill Cornell Medicine-Qatar offers a Cornell University medical degree; and to programs in Tanzania, Haiti, Brazil, Austria and Turkey. Weill Cornell Medicine faculty provide exemplary patient care at NewYork-Presbyterian/Weill Cornell Medical Center, NewYork-Presbyterian Westchester Behavioral Health Center, NewYork-Presbyterian Lower Manhattan Hospital, NewYork-Presbyterian Queens and NewYork-Presbyterian Brooklyn Methodist Hospital. Weill Cornell Medicine is also affiliated with Houston Methodist.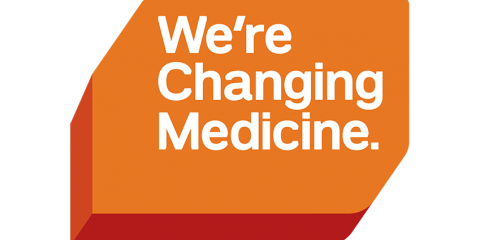 Weill Cornell Medicine's vision for the future means expanding and elevating our ability to care, discover and teach. Join us.
Eric J. Mallack, M.D.

Assistant Professor of Pediatrics

Dr. Eric Mallack, assistant professor of pediatrics, has been awarded an Irma T. Hirschl Career Scientist Award. The program aims to support talented biomedical scientists who are committed to careers in academic research, and those who exhibit an exceptional potential for high quality productive research.

Debjani Mukherjee, Ph.D.

Associate Professor of Medical Ethics in Clinical Medicine and Clinical Rehabilitation Medicine

Dr. Debjani Mukherjee, associate professor of medical ethics in clinical medicine and clinical rehabilitation medicine, has been named a fellow by the Hastings Center. Fellows are elected individuals of outstanding accomplishment whose work has informed scholarship and public understanding of complex ethical issues in health, health care, life sciences research and the environment.

Rohan Jotwani, M.D., M.B.A.

Instructor in Anesthesiology

Dr. Rohan Jotwani, instructor in anesthesiology, received an Immersive Soft Skills Education Grant from Meta, the parent company of Facebook and Instagram, and Bodyswaps, an award-winning VR platform. Dr. Jotwani, a leader in the employment of virtual reality in resident education, will use the grant to help medical trainees enhance their "soft skills," such as active listening, through immersive learning using Meta headsets and Bodyswaps' VR library.