Weill Cornell Medicine is committed to excellence in patient care, scientific discovery and the education of future physicians in New York City and around the world. Since 1898, our doctors and scientists have been engaged in world-class clinical care and cutting-edge research that connect patients to the latest treatment innovations and prevention strategies. Weill Cornell Medicine's powerful network of collaborators extends to its parent university Cornell University; to Qatar, where Weill Cornell Medicine-Qatar offers a Cornell University medical degree; and to programs in Tanzania, Haiti, Brazil, Austria and Turkey. Weill Cornell Medicine faculty provide exemplary patient care at NewYork-Presbyterian/Weill Cornell Medical Center, NewYork-Presbyterian Westchester Behavioral Health Center, NewYork-Presbyterian Lower Manhattan Hospital, NewYork-Presbyterian Queens and NewYork-Presbyterian Brooklyn Methodist Hospital. Weill Cornell Medicine is also affiliated with Houston Methodist.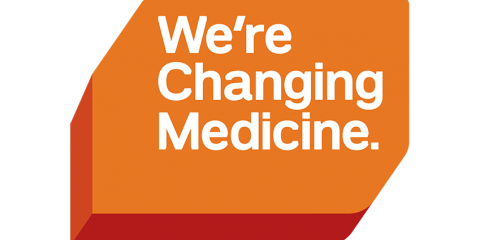 Weill Cornell Medicine's vision for the future means expanding and elevating our ability to care, discover and teach. Join us.
Weill Cornell Medicine, in partnership with NewYork-Presbyterian, is currently vaccinating our eligible patients against COVID-19.
Linnie Golightly, M.D.

Associate Dean of Diversity and Inclusion

Dr. Linnie Golightly, associate dean of diversity and inclusion, has received the Diamond Award Excellence in Education, Leadership, Diversity | Equality | Inclusion, Humanitarian, Philanthropic & Community Engagement from the Academy of the Diamond Awards. The Diamond Awards is a program designed to honor faces and images of excellence in the entertainment, corporate and creative industries for their professional accomplishments and contributions to our society on a local, state or international level. 

Francis Lee, M.D., Ph.D.

Interim Dean of Weill Cornell Medicine and Interim Provost for Medical Affairs

 Dr. Francis Lee, interim dean of Weill Cornell Medicine and interim provost for medical affairs, had a paper selected as one of the year's "Leading Research Achievements" by the Brain & Behavior Research Foundation, the largest non-government funder of brain and psychiatric research in the world. In the study, Dr. Lee's clinical trial found that two forms of exposure therapy enabled combat veterans to significantly reduce PTSD symptoms. 

Judy Tung, M.D.

Associate Dean for Faculty Development and Leader of the Mentorship Initiative Leadership in Academic Medicine Program

Dr. Judy Tung, associate dean for faculty development and leader of the mentorship initiative Leadership in Academic Medicine Program, has been selected as the 2023 recipient of the Exceptional Mentor Award from the American Medical Women's Association. The award celebrates those who have made an impact on the lives of students in medicine.