Diversity

Diversity is one of Weill Cornell Medicine's core values and is essential to achieving excellence in patient care, research and education.
Diversity and gender equity, both in our student body and in the workforce, will enable us to develop new and better solutions to the complex problems we face in medicine and healthcare. Weill Cornell Medicine has a wide variety of initiatives that support women, men, the LGBT community and individuals from diverse, underrepresented and disadvantaged backgrounds in science and medicine.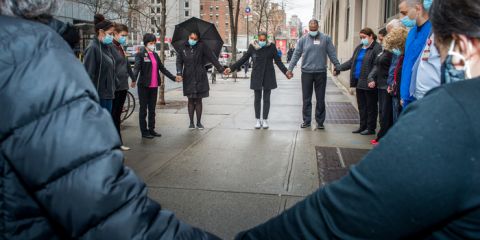 At Weill Cornell Medicine, we join others around the world in condemning race-related violence and police brutality. Now, more than ever, we stand in solidarity with the black and brown communities who face marginalization and microaggressions every day.