Graduation 2020
Weill Cornell Medicine honors the Class of 2020 and the exceptional education students received at the medical college and graduate school. This dedicated landing page will feature all of our graduation activities, including the livestream of our Commencement 2020 ceremony, stories, videos and photos of graduating students in New York and Qatar. Check back for continuing coverage.
Dr. Anthony Fauci '66 extends his congratulations to the Class of 2020, doctors who earned their medical degrees amid the COVID-19 pandemic.
With their education complete, the class of 2020 graduates will now embark on their residencies, fellowships and postdoctoral research positions, and the next phases of their professional careers as physicians, scientists and healthcare leaders.
---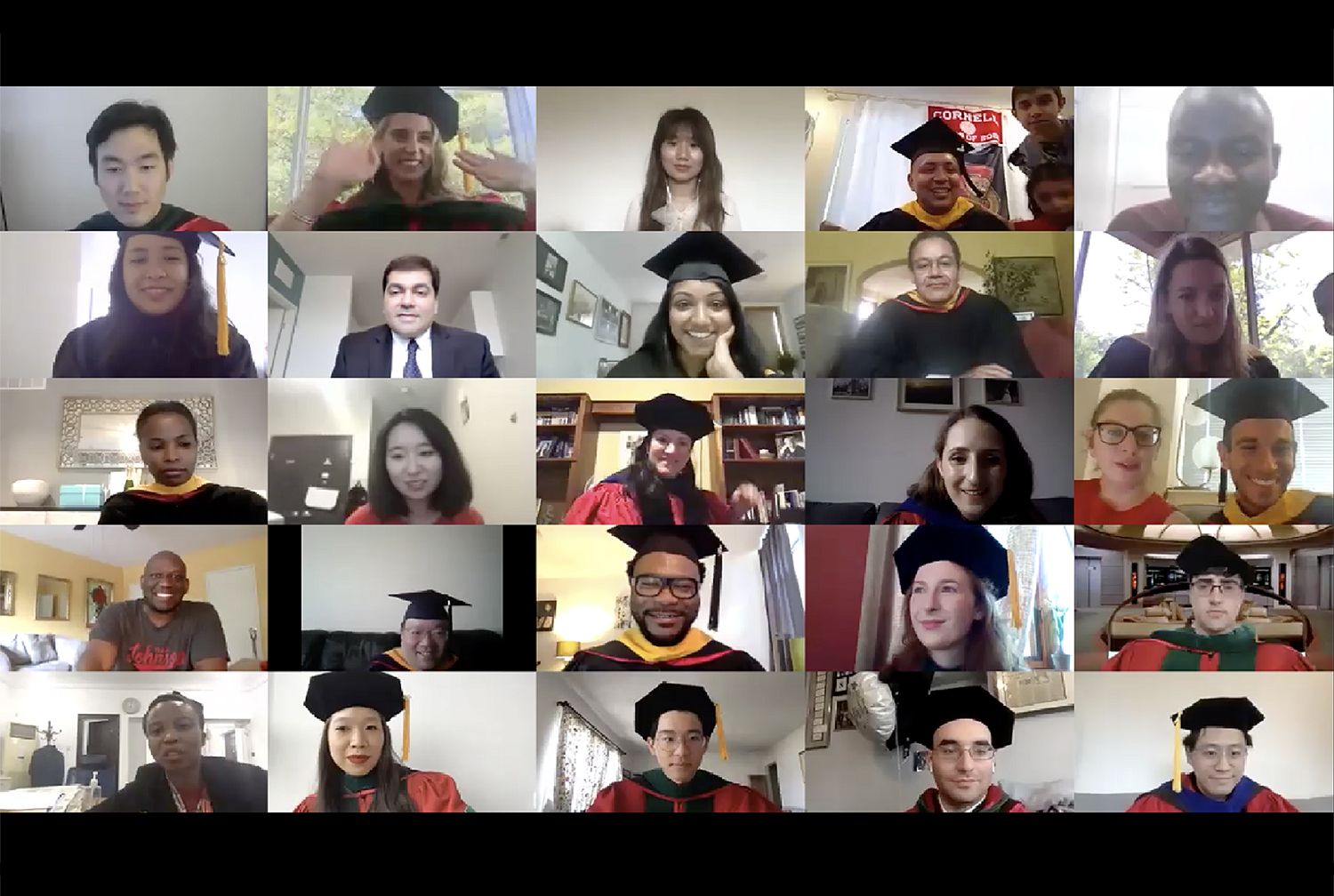 The Class of 2020 dons their caps and gowns as they celebrate during their virtual commencement ceremony on May 28.