Biography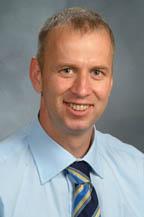 Dr. Worgall is the Division Chief of the Pediatric Pulmonology, Allergy and Immunology Division. He received his medical education at the Ruprecht-Karls University in Heidelberg, Germany and his residency training in Pediatrics at the Universities of Heidelberg, Essen and Giessen in Germany and at New York-Presbyterian Hospital.

Dr. Worgall completed a fellowship in Pediatric Pulmonology at Weill Cornell Medical Center. He is currently the Distinguished Associate Professor of Pediatric Pulmonology and an Associate Attending in Pediatric.

Dr. Worgall maintains an active research laboratory where his group studies the lung immune system in asthma and cystic fibrosis as well as new vaccine strategies against lung infections. As author or co-author of more than 70 research articles, Dr. Worgall has published his scientific work in journals such as Journal of Clinical Investigation, Blood, Nature Medicine and Journal of Virology.