Biography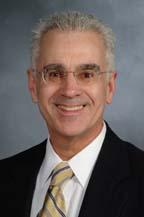 Dr. Schulman is an Associate Professor in the Division of Newborn Medicine and in the Department of Public Health at the Weill Cornell Medical Center. He received his undergraduate degree (B.A.) from Queens College, his medical degree (M.D.) from the University of Pennsylvania School of Medicine, and a M.S. degree in the evaluative clinical sciences from Dartmouth College. He completed Pediatric residency training at Albany Medical Center and fellowship training in Neonatal-Perinatal Medicine at Duke University Medical Center.

Following his fellowship, Dr. Schulman served as Assistant Professor in the Department of Pediatrics at Eastern Virginia Medical School, and an Attending Physician in the Division of Neonatology at Children's Hospital of the King's Daughters in Norfolk, VA for three years. He was also Medical Director of the Special Care Nursery at Norfolk General Hospital during this time.

For over a decade, Dr. Schulman served in numerous clinical, academic and administrative roles in South Florida including Clinical Assistant Professor of Pediatrics at the University of Miami School of Medicine (1990-1998); Director of Neonatology at West Boca Medical Center in Boca Raton, FL (where he was also the Chairman of the Department of Pediatrics from 1989-1990 and the Chairman of the Department of Neonatology from 1990-1996); and Director of Neonatology at the HCA Women, Infants, and Children Center at Northwest Regional Hospital in Margate, FL.

Prior to Weill Cornell, he was an Associate Professor of Pediatrics at Albany Medical College and Clinical Associate Professor of Health Policy, Management and Behavior at the School of Public Health at the University at Albany, State University of New York.

Dr. Schulman is board certified in Pediatrics and in his specialty, Neonatal-Perinatal Medicine, and has a wide range of research and clinical experience. His publications are extensive and include texts on evaluating and improving neonatal intensive care and on using database technology and statistical software to manage and analyze patient data. Additionally, he works with the New York State Department of Health and clinicians across the state to refine the Statewide Perinatal Database System as a tool to evaluate and improve the care of mothers and infants across New York.