Biography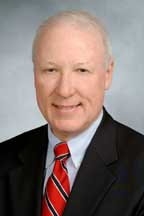 Dr. Botvin holds a Ph.D. from Columbia University (1977) with training and experience in both developmental and clinical psychology. Dr. Botvin spent three years at the American Health Foundation where he was director of child health behavior research. Dr. Botvin has been a member of Cornell's full-time faculty since 1980. He is currently a tenured professor of psychology in public health and a professor of psychology in psychiatry at Cornell's Weill Medical College. He is also chief of the division of prevention and health behavior in the department of public health and director of Cornell's Institute for Prevention Research.
Dr. Botvin is an internationally known expert in the field of tobacco, alcohol, and drug abuse prevention. He has published over 250 peer-reviewed articles and book chapters, and has presented over 300 papers and invited addresses at national and international scientific meetings.
Dr. Botvin has been a principal investigator on numerous NIH-funded school-based prevention projects involving over 300 schools and 40,000 students. Among these is a five-year drug abuse and violence prevention trial with inner-city youth and a 10-year center grant with collaborators at Columbia University focusing on drug abuse prevention with multi-ethnic youth. Dr. Botvin is currently the principal investigator on two large-scale translational research prevention studies funded by NIH's National Institute on Drug Abuse (NIDA).
Dr. Botvin is past president of the Society for Prevention Research (SPR) and founding editor of SPR's journal, Prevention Science. He is the recipient of SPR's presidential award for prevention research excellence. In 1997, Dr. Botvin was the first prevention researcher to receive a prestigious MERIT award from NIDA (NIH), an award given to the most outstanding senior scientists funded by NIH.
Dr. Botvin has served on numerous expert panels and advisory committees for federal agencies such as the National Institute on Drug Abuse, the National Cancer Institute, the Center for Substance Abuse Prevention, the Centers for Disease Control, the U.S. Department of Education, and the White House Office on Drug Control Policy.
Dr. Botvin is the developer of a tobacco, alcohol, and drug abuse prevention program called Life Skills Training (LST), and is founder and president of National Health Promotion Associates, Inc. which markets the LST program and provides training services to teachers and health professionals.