Biography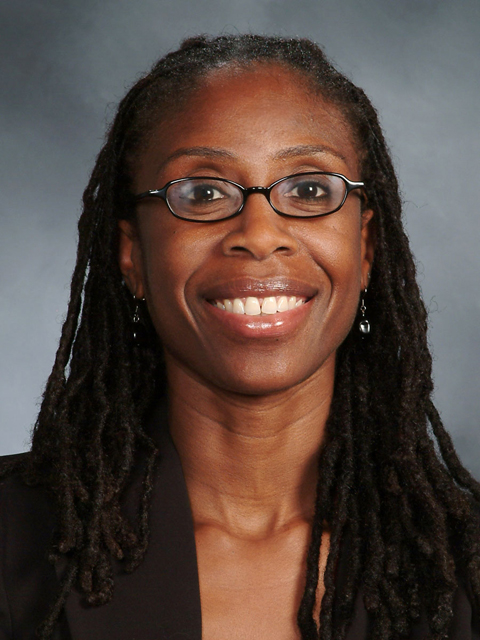 Dr. Carla Boutin-Foster is an Associate Professor of Medicine who graduated from Downstate Medical College and completed her residency training in Internal Medicine at the New York Presbyterian Hospital. After completing residency, Dr. Boutin-Foster earned a Masters Degree in Clinical Epidemiology and Health Services research at the Weill Graduate School of Medical Sciences of Cornell University. She is currently on the faculty in the Division of General Internal Medicine.
Her research activities focus on identifying the psychological and social determinants of health outcomes in patients with cardiovascular disease and on the social epidemiology of health disparities in cardiovascular disease. She is the Nanette Laitman Clinical Scholar in Public Health and Community Health. Her previous funding includes a grant from the National Heart Lung and Blood Institute (NHLBI) to identify attributes in the doctor-patient relationship that are most associated with health behavior modification in patients with coronary artery disease. She was the recipient of the Harold Amos Medical Faculty Development Award from the Robert Wood Johnson Foundation to study the role of social support in outcomes of patients with coronary artery disease. Currently, she has a KO1 from the NHLBI to evaluate the impact of depressive symptoms, social support, and stress on health behavior modification in Latino patients with coronary artery disease. She is also co-investigator on an NHLBI program project to that test the impact of a culturally-tailored educational program on medication adherence in African-Americans with hypertension. She has published several papers describing her work in peer-reviewed journals.
Her teaching activities include teaching cultural competence to the first year medical students as part of Medicine, Patients and Society (MPS I) and teaching fellows in the Clinical Epidemiology Fellowship at the Graduate School. Her clinical work focuses on being the faculty advisor to the Weill Cornell Community Clinic, a student run clinic that provides care to the uninsured. In this capacity, Dr. Boutin-Foster supervises students as they care for patients, she partners with community agencies that can help support the clinical activities of the WCCC, and she assists the students in the administrative aspects of the Clinic.
In addition to research, teaching and clinic duties, she is the Associate Director of the Center for Multicultural and Minority Health and plays an active role in recruiting diverse residents. The goal of the Center is to collaborate efforts in medical education, minority faculty development, community outreach, and research that will enhance the quality of health care of the underserved. Dr. Boutin-Foster is active in many committees at Weill Medical College including the Medical School Admissions Committee, the Residency Selection Committee in the Department of Internal Medicine, the Admissions Task Force, the Community Service Committee, and the Diversity Committee. Dr. Boutin-Foster has also been involved in numerous community-based participatory research initiatives and has collaborated with several community organizations and agencies in developing initiatives that focus on health disparities and improving health care outcomes for the underserved.